You may have many options available at the time of garage door installation. But not all come with the same quality and security. Therefore, you need to do the right type of door installation.
Sectional doors are a new and advanced door style that is attracting a lot of people with their features and design. Apart from security and design, it also has many exclusive features and benefits which are not found in any other door.
So, let us tell you about this sectional door, what are the benefits of installing this door?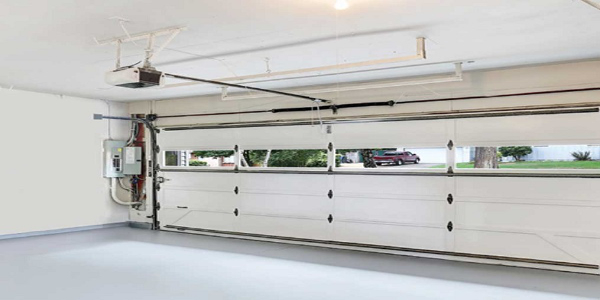 Section doors are single-step doors that open from the bottom to the top. They are made of different metals like aluminum, steel, copper, or polythene and are made by joining any one meal together. It is made by joining a single metal, so it looks quite different and attractive to look at.
There are many advantages and significance of section doors installation. It has some such features which are not available in any other door. So, let us know some of its features and significance
Save outside space
Sectional doors save your outside space to a great extent as compared to other doors. These doors actually fit in the internal space of your wall after opening. As a result, they save your outside space.
Strong and better doors
Because sectional doors are made of different types of metals and plastics, they are very strong and made of good quality. Which gives it a lot of strength and power. Many sectional doors come with double-layer security which makes them stronger and more secure.
Safe and secure doors
The safety and security of sectional doors cannot be doubted. In this such advanced security sensors and frequencies are installed which are open and closed only from you. Therefore it can be said that they are absolutely safe and secure.
Low maintenance cost
Before taking any door, it is necessary to know about its buying cost as well as maintenance cost. Sectional doors again beat in these things too. Its installation does not cost much in comparison to other doors. Also because it is an automated door, there is not much hassle of maintenance in it. Also, it assures you of long durability.
Thus, installing a sectional door is of great importance in today's time. It has many benefits and advantages. Along with saving your outside space, it also provides very tight security. A sectional door has many other advantages like insulation and low-cost benefits etc.