In today's time, almost everything is automated whether it is the internet or any physical object. So, why are you following the old-fashioned irritating and time-consuming garage door? The old-fashioned garage puts a lot of effort into the opening and closing the doors. Also, there is a lot more compromise in security than today.
Technology is leaving its mark in every sphere of life. Then how can one leave the door which is the most important part of any home or office? Efforts have been made to overcome these problems by implementing technology by closely observing every problem with old-fashioned doors.
It increases the security, strength, and confidence of your garage. Apart from this, it reduces the effort of opening and closing the door every day. This means now you can implement high security with the least effort.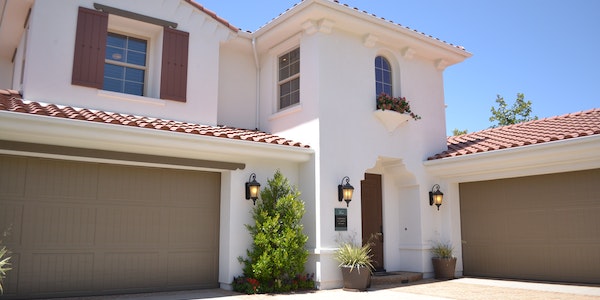 Remote and keypad control systems
These automatic garage doors are not automatic just in name but they really automate your work. In fact, they not only make your work automatic, but they also make the power of your door stronger and faster. You can open and close these automatic garage doors without any effort with the help of just a remote and keypad.
It opens automatically by observing the radio frequencies of your remote. So you can say that it is a form of a secure and convenient garage door.
If you are looking for installing automatic garage doors Dubai, Al Bab Automation is the right place for you.
Photo eye sensors
Using technology, it has been designed in such a way that it can self-diagnose the problems that come its way be up or down. There are some such photo eye sensors fitted inside it, which always find out whether there is any kind of problem in their path before opening or closing.
For this, they pass a beam through their path, if the beam goes up and down easily, then they can also open or close.
Springs and tracking systems
It has some important springs and moving parts that help in lowering them. These spring and moving parts are completely concentrated by the sensors. They start and stop their work only after getting the response from the sensors. Tracking systems mean the systems track the problems that come in the middle of their up-and-down.
Overall, these garage doors are a million times more beneficial than the old simple doors. They increase the overall security of your garage. At the same time, it also reduces the efforts you put in. Many such technologies and sensors are implemented in these doors which are very important in today's modern times.