INTRODUCTION
Have you faced any problems opening or closing your garage door by hand? Remote-controlled garage doors are here to make your life easier. They're simple to use and bring a lot of convenience to your everyday routine. Let's learn more about these awesome doors in detail.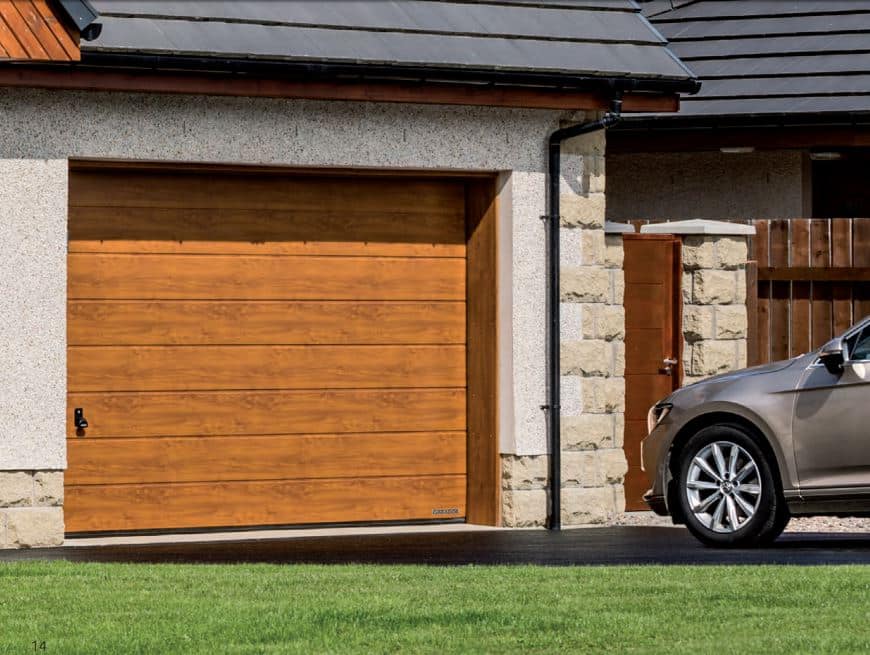 SAY GOODBYE TO MANUAL STRUGGLES:
Do you remember how tough it was to push and pull those heavy garage doors? Well, those difficult days are over now! Thanks to remote-controlled garage doors, you can open and close your garage with just one button press. It's so easy, and no more worries about hurting your back or dealing with any troubles!
Imagine you come home after a tiring day, and guess what? You can open your garage without even stepping out of your car! Thanks to remote-controlled garage doors! You just need a little remote control in your car, and you can open the garage right from where you're sitting in the driver's seat.
In addition to the safety stuff, remote-controlled garage doors also make your home more secure. These doors can have special codes that keep changing every time you use the remote. This makes it hard for bad guys to figure out the code and break into your garage.
No matter whether it is super hot or freezing cold outside, using a remote-controlled garage door is super easy. You don't have to go out in extreme weather to open or close the garage. It's all done with a simple click, making your life much more comfortable and hassle-free!
EASY INSTALLATION AND MAINTENANCE:
Installing a remote-controlled garage door is typically straightforward, and many come with DIY options. However, it's always a good idea to have a professional install it to ensure everything works perfectly. Once installed, the maintenance is minimal, requiring occasional checks and lubrication to keep it running smoothly.
CONCLUSION
Remote-controlled garage doors are a game-changer when it comes to convenience and security. From easy operation and increased safety to hassle-free access in any weather, these doors have it all. So, if you're tired of the old manual way, consider upgrading to a remote-controlled garage door and experience the effortless access it brings to your life. Enjoy the comfort and peace of mind of knowing that your garage is in safe, capable hands.