Introduction
In today's time, parking and entrance security have become important issues. Thus, solutions are taking place. The latest technology-driven fencing barrier gates are the top of these solutions. It allows you to safely secure your entrance or parking with automatic opening and closing barriers. It is used not only for Parking and Entrance security but also for road blocking, etc.
Let us tell you what Fencing barrier gates are, how they work, and why they must be your first choice to open or close any entrance for parking.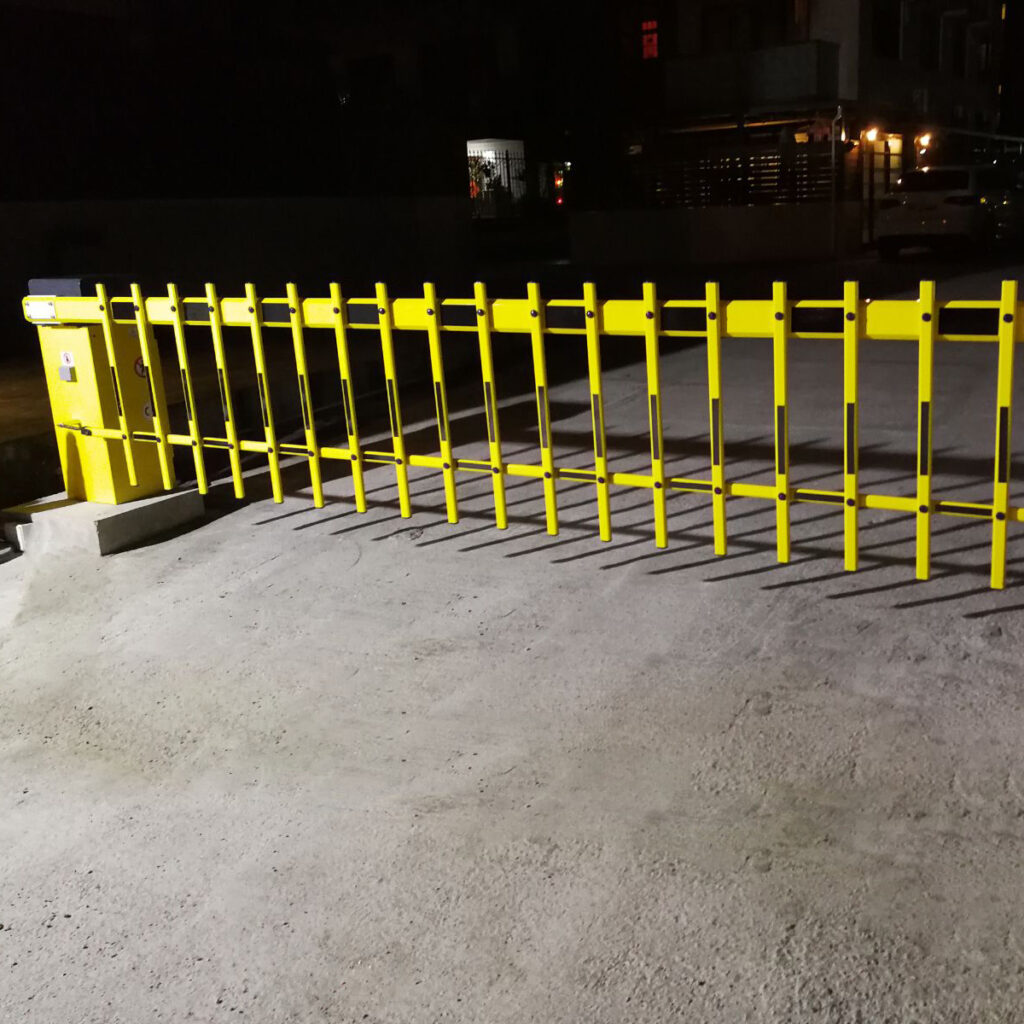 Fencing Barrier Gates: What is it?
A fencing barrier is a modern machine gate that is controlled by a remote and a button. It is made of a grill-type barrier or fencing arm. The body, also known as the machine part, is attached at one end of it. This mechanical part is responsible for its automatic function. It ascends and descends mainly with the help of a motor.
Fencing barrier gates are mostly used to regulate traffic or maintain proper entrances and parking at commercial buildings.
Fencing Barrier Gates: How does it work?
Fencing barrier gates are designed with all the latest and most advanced technologies and sensors, like automated vehicle detection, etc. It works on a DC motor, which eventually helps to speed operations and minimize noise. Whenever you want, you can lift the barrier with a remote, and you can also close it easily. Along with this, new modern Fencing gates also have automated sensors that can detect the vehicles themselves.
Why should you choose Fencing Barrier Gates?
Choosing fencing barrier gates is beneficial for several reasons. First of all, it'll secure your desired area perfectly with its great build quality and technology. It'll make you able to automate your entrance and parking as well. No one can enter your area without your permission, plus you don't need to be available every time you open or close the entrance; a simple remote will do it for you.
How Fencing barrier gates are the cost-effective solution for your security?
In comparison to typical manual Barrier gates, it is a cost-effective way to secure the zone, considering the specifications and features of the gates. You don't need to appoint a door guard. There are different kinds of fencing and barrier options available in the market, and you can rely on them as per your needs.
Overall, the balance between the price and security of these fencing barrier gates is completely satisfactory and up to the mark. Remember that price doesn't matter; it's all about what quality we get for the price.